Thursday brought us the saddening news that Aretha Franklin had left this Earthly plane after having entertained us, thrilled us, and often made us laugh for over 50 years. A talent and personality as large as Queen Aretha's was has no choice but leave an indelible mark on not only the population of this nation, but also music loving individuals all over this globe. But right now I'm focused on the fans in Vegas, particularly the betting types.
Now, anyone having been to Vegas once or twice knows that you can proposition bet ("prop" bets for short) on just about anything under the sun: Will the coin flip of the football game be heads or tails? will blonde be the color of the national anthem singer's hair? How many times will #45 tweet during the game? What color Gatorade does the home team drink during the game? Anything! You can bet on anything at all. Because of this, the upcoming spectacle that will be the Aretha Franklin homegoing celebration should be a Vegas bookmaker's dream for a plethora of reasons, some of which I will share with you here.
Before I get started with the betting part though, let me just say to the city of Detroit, I know that the funeral is going to be at Greater Grace Temple, one of the larger churches in The D but don't bother with a church for this funeral. Just nah on that idea, this homegoing is going to need room to breathe. You gonna need a stadium, fam. Reschedule the Lions if you need to, we've all seen them play and quite frankly the space could use the respite from that type of mediocrity. Lisa "Left Eye" Lopes from TLC had her homecoming in a 15,000 seat sanctuary here in Atlanta that was packed! Aretha Franklin can't get Ford Field and their 68,000 seats? Do yourself a favor and have the funeral there. You could paint her name in the end zones and have a giant portrait of her face at midfield. Plus, no one needs to have Jaheim outside a church in a purple suit like he was at Whitney's homegoing because he couldn't get past the ushers holding the velvet rope. Just let him in and give him a seat in Section 325 and move it along. Now…
There's hundreds of potential betting opportunities for this service that the suits in Vegas could take full advantage of which could collectively draw enough action to build another Bellagio. I'll start with:
***
Odds on who is asked to sing at the Homegoing: On my social media timelines, before anyone was even offering condolences to the woman, folk were all on that, "Who gon' sang at the funeral" type business. Considering who is being celebrated it's a relevant question. Below are the prospects and the their odds.
Fantasia (Odds 7-1) It's not a lock but Fantasia's legit pipes and her uncanny ability to sing herself slaphappy even while wearing a catsuit has to put her into consideration. A $10 bet wins you $70
Fantasia Side Bet: If chosen to sing, the over/under on the length of her selection is 7 minutes and 30 seconds at -110 (bet $110 to get $100). Betting the over is the easiest money you could ever make. There's no way she sings less than 14 minutes. At 7 and a half minutes bet all of your childrens' college savings and get that loot.
Kim Burrell (Odds 5-1) There's a Detroit connection here and Kim can flat foot sing and would be among the candidates to cause the least rumbling from the casket at the front of the church. Go ahead and slap $10 dollars on this one to win you $50
Mary J Blige (Odds 42-1) Okay, we all love Mary, right? And, yeah, they've done tunes together. But this is Aretha Franklin's funeral within the walls of a Pentecostal church. Mary ain't singing. But I also remember being in high school and saying, "Ain't no way Buster Douglas gonna beat Mike Tyson. No chance." So I've been wrong before. $10 bet gets you $420
Mary J Blige Side Bet: Odds 75-1 that Mary J Blige catches the Holy Ghost at the funeral and does the Essence Fest "Go Mary" Leg Kick Dance in the aisle.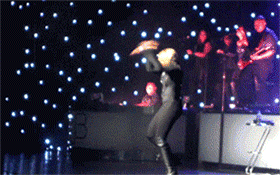 Pick a Winans, Any Winans (Odds 3-1) Because Detroit. Easy money.
Rihanna (Odds 173,000 – 1) Better odds than hitting the Powerball but in the words of that old Negro poet Ed Lover, "C'mon, son!" Rihanna touching any device that provides amplified sound for purposes of singing at Aretha Franklin's funeral would be immediately followed by an Earthquake Sharknado Rapture. Bet the money if you like but you'd feel better just donating it to charity.
Additional prop bets (all payouts at -110) could include
Are there more than 8.5 fur coats in the congregation? And before you say, "Skrap, the funeral is in the summer in August" I'll stop and remind you that the funeral is in Detroit. Them folk up there are fond of their fur. Hell, 2 people will wear their fur coats just in honor of the Queen who wore full length fur just about everywhere and in ever performance. All you need is 7 more adults in a fur coat and, BAM!, 9 fur coats. You win.
Is the word "Motown" mentioned more than 6 times during the service?
Will the service be over or under 4.5 hours? When you take into consideration that a normal ol' Sunday service is 2 hours minimum, you might want to clean out the piggy bank and borrow against your 401k and bet "Over 4.5 hours for this one. Trust me on this, CNN field reporters earning overtime pay on this assignment here.
Will Jaheim be outside the church in a purple unicorn hunter suit? Yes or No? The betting money says no but you also would have bet no had you been presented with this before Whitty Huton (shout out to "Bruh Man") was laid to rest, wouldn't you? Take a shot.
***
The possibilities really are endless for the number crunchers at Caesar's Palace to get in on this. Those sparkly hotels and bright lights were all funded on the backs of degenerates who live for this type of action. If they haven't thought of this, and I'm fairly certain that they've thought of this, they need to get on board.
The one sure bet is that no one can deny the power and skill that woman possessed. There are few performers past or present that could make you feel so many ways over the course of one song. The loss of that talent will leave a void that cannot be replaced by anyone, anywhere at anytime ever. No need to take bets on that as that's a sure thing.
You will be missed, Queen. Take your rest. Now, if you'll excuse me, I'mma go now and put $10 on Mary J Blige.
Join the party at: